Visit Telecoms & Tech Academy at AfricaCom 2017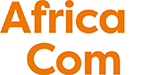 Telecoms & Tech Academy are the Official Learning Partner of AfricaCom 2017 taking place in Cape Town next week. We are the leading learning provider to the telecoms and connected innovation industry having helped 10,000+ professionals advance their careers from over 350 organisations worldwide.
We'll be showcasing some of our latest training programmes in the following topics:
Driving Commercial Performance in Telecoms & Tech
Building a Roadmap for Digital Transformation
Developing Customer Centricity in the Transforming Telco
Smart Cities, 5G & IoT
Meet us at AfricaCom
We'd love to meet with you in Cape Town to discuss how we can help you and your organisation build the skills and competencies you need to succeed, If you'd like to arrange a time to meet please email: training@telecomsacademy.com
AfricaCom Exhibition: Stand C194
Come find us in the Stand C194 in the Connectivity Hall and we'd be pleased to introduce you to our portfolio of training programmes.
Simon Kozlowski, Business Model Innovation Specialist Africa 20/20: Day 1 Chairman
Simon will be chairing the discussions on Day 1 of Africa 20/20 Stream where discussions will focus on Digital Transformation, IoT & AI.